Friday, November 2, 2012
walking home from gym nippers in her wellies.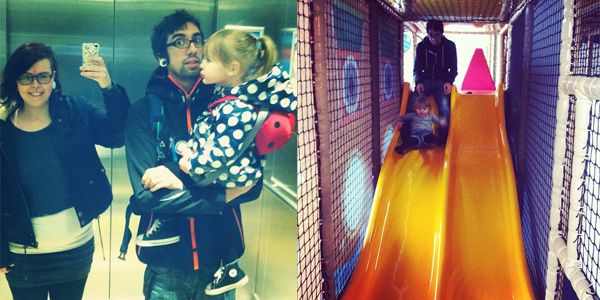 we spent halloween at the soft play center, then lunch at her favorite place, and later carving pumpkins and watching a new dvd. no trick or treating this year (not that it's very popular here), but we did try to make the day fun for her.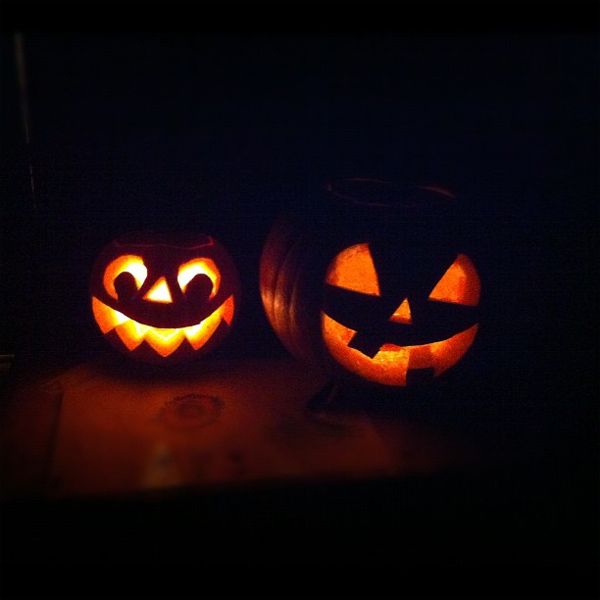 mama carved the small one and daddy carved the big one. :)
playing at home, many days in a row, recovering from being sick.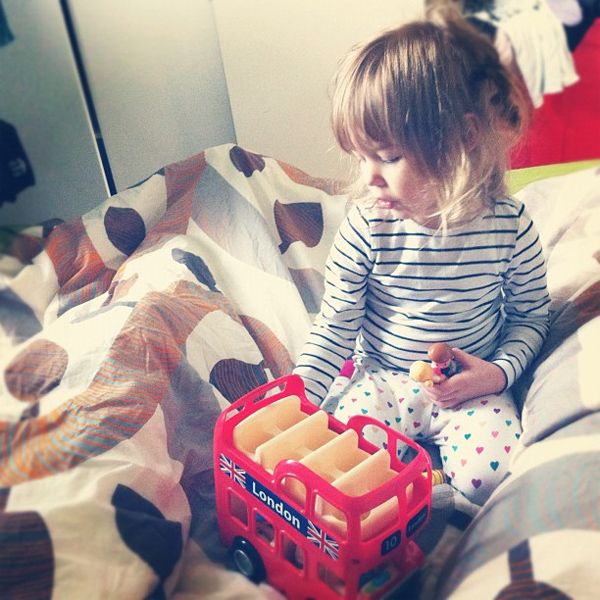 playing with her bus our bed. this was the day after daddy's epic stomach flu. what a week that was!
what would we do without our duplo legos?? plus look at that stinkin' cutie!
The last two weeks have certainly been interesting. I had finally overcome being sick for almost a month straight, when Lani came down with a bad stomach and a day or two later, Ryan got the stomach flu! And boy did he get it bad. He was off work for four days, which for him is pretty insane. And shortly after he was feeling better, Lani caught a virus and was just miserable for a few days. But here we are, all feeling much better and wed + thurs were full of fun for our wee girl (and us as well!).
If by any chance you have kids and live in Edinburgh, the new soft play centre they opened in Ocean Terminal is GREAT! So much better than the one they previously had there, Lani had a blast.