Wednesday, August 22, 2012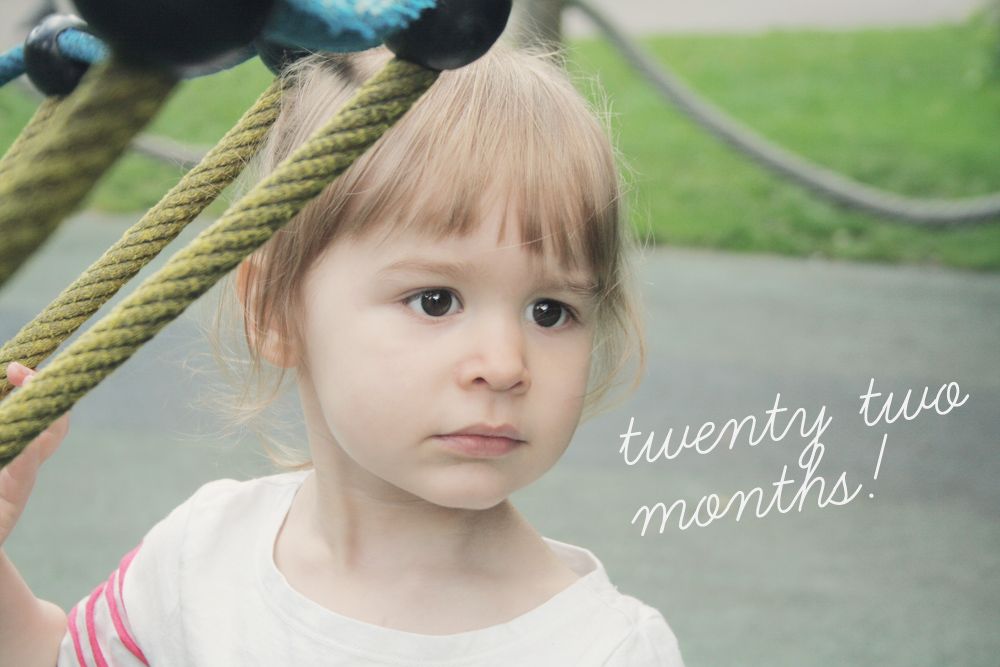 Late with this as usual, but we're on the home stretch to two years now! Two weeks to twenty three months and then... and then! Two years. Wow. She amazes us more and more every single day. She is the chattiest little cookie, ever. She's really started to grasp sentences, but our favorite things are definitely the "Loves you, Mama"s (& Daddys!) and the "thanks you, Mama"s. SO SWEET. Last week she started her 'gym nippers' class. We had done 'Monkey Music' for almost a year and it was time for a change. She was pretty cranky during her first class (though she did enjoy herself), so we're hoping number two will be a bit more fun.
We're about 1 month and a week away from something REALLY exciting... and that's my parents coming to Scotland (from the US) for 20 days. My Dad has never met Lani and hasn't seen me in over three years and the last time my Mom was here was for Lani's birth. So to say that I'm excited would be a massive understatement. I absolutely cannot wait and also I'm really looking forward to their help getting the party ready. You really, really realize how much you took your parents for granted when you move 6000 miles away from them. I only wish they were coming here to stay permanently, but alas.
The next two months are going to be really awesome, just like this amazing toddler is everyday. I know I've said it before, but I could say it again everyday. It's true... me and Ryan? We are SO lucky.