Wednesday, May 23, 2012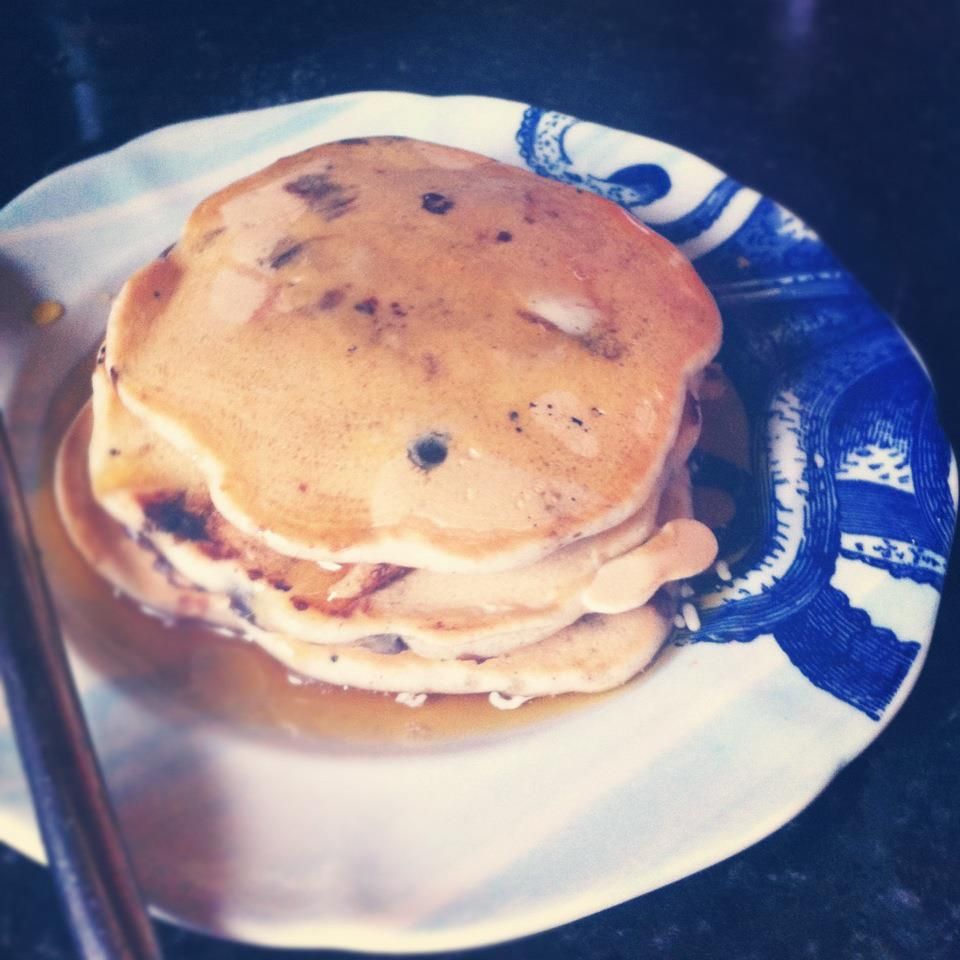 I decided to finally try and make some vegan pancakes this week, and the first attempt was a complete disaster. Possibly because I didn't have a measuring cup, but I'm not sure. I used this
recipe
. The second (and third time, this morning!) they came out perfectly and I think it's probably because I made a few little tweaks. So here's my slightly tweaked version of the same recipe:
Dry Mix:
plain flour 1 cup
sugar 1.5 tablespoons
baking powder 1.5 teaspoons
lo-salt
* 3/8 teaspoon
cinnamon 2/8 teaspoon
semi-sweet, dairy free chocolate chips. As many or as few as you want. I used about two small handfuls. (add these in last after you mix the wet and dry mix together)
Wet Mix:
soya milk 100ml
water 25 ml
vegetable oil 1.5 tablespoons
pure vanilla extract 1 teaspoon
maple syrup 1 tablespoon
*obviously you can use regular salt. I prefer to use and eat as little sodium as possible.
Mix all the dry ingredients together in a medium sized bowl, then mix the wet ingredients together in a small bowl and pour them into the dry ingredients. Stir, but don't over-stir, you want it blended well but it will still look a little lumpy. It shouldn't be too thin, add a bit more flour if it seems watery. Finally add in the chocolate chips and stir. Heat up your skillet. Add a drop of oil, and once it's warm enough swill it about the pan so the bottom is coated and pour out the excess in the sink, otherwise it makes your pancakes a bit oily. You don't want the pan too oily. Make sure it's hot (about medium heat) before you pour on the batter. Use about two spoonfuls per pancake. You need about 5 minutes per side (or until you can see the little bubbles coming up on the top) before you flip. And you're done! Yum! And if you're like me, smother them in maple syrup and enjoy! (Just an FYI, this recipe only makes about 6-8 medium sized pancakes. If you want more, just double the ingredients.)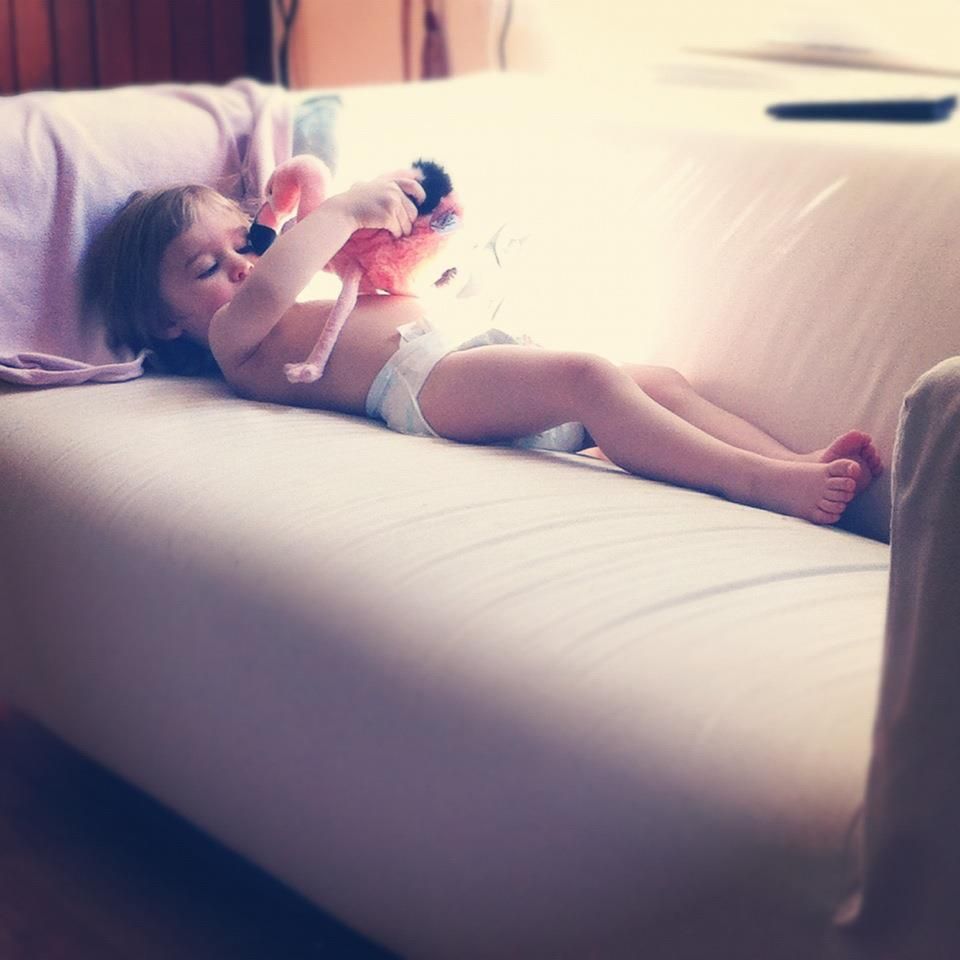 The weather is finally looking up here in Edinburgh (thank goodness) and it was even warm enough for Lani to enjoy some diaper time yesterday. She decided to spend it lounging on the couch, telling Burt the flamingo some lovely stories. My kinda girl. :)