Monday, May 28, 2012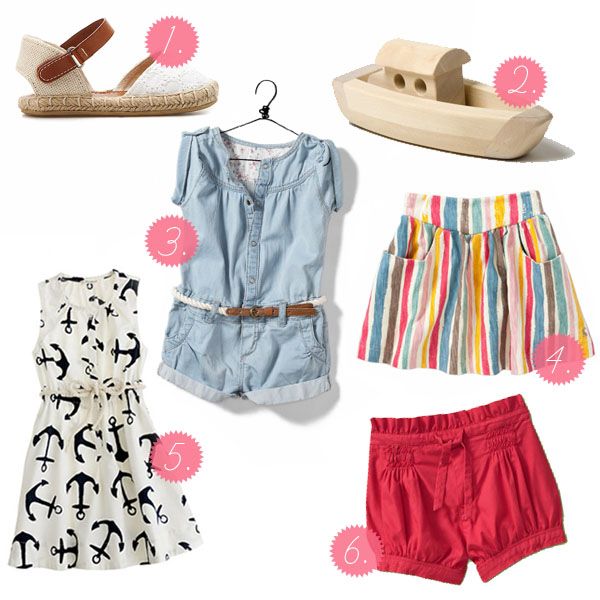 1.
Zara Jute and Crochet Sandal
2.
Wooden Boat, Etsy
3.
Zara Denim Jumpsuit
4.
Joules Ringling girls skirt
5.
JCrew Anchor dress
6.
Gap Smocked Bloomers
This heat wave has been seriously making me wish I had some more summery outfits for Lani, she doesn't even own a pair of sandals! And while I'm dubious that the beautiful weather will last, here's a little wishlist I threw together of some super cute things I wish Lani had for the summer. I especially love the denim jumpsuit and feel like it could work for the cooler weather too with a long sleeve tee shirt and leggings underneath. At any rate, roll on beautiful weather. We want more beach days, barbecues, and paddling pool afternoons!
Speaking of summer attire, Lani's not the only one seriously lacking in that department! ;)