Thursday, March 8, 2012
Whenever I feel we are both starting to get Cabin Fever from the bad weather, and one more day inside might make us both go insane, we always head to our favorite place to waste away an afternoon: The newly renovated Museum of Scotland. But really, it isn't a waste. (Could visiting museum ever be considered a waste?!) It's great
exercise
for me chasing Lani around the massive museum (and I never tire of looking at all of the
fascinating
things) and it's physically and mentally stimulating for Lani.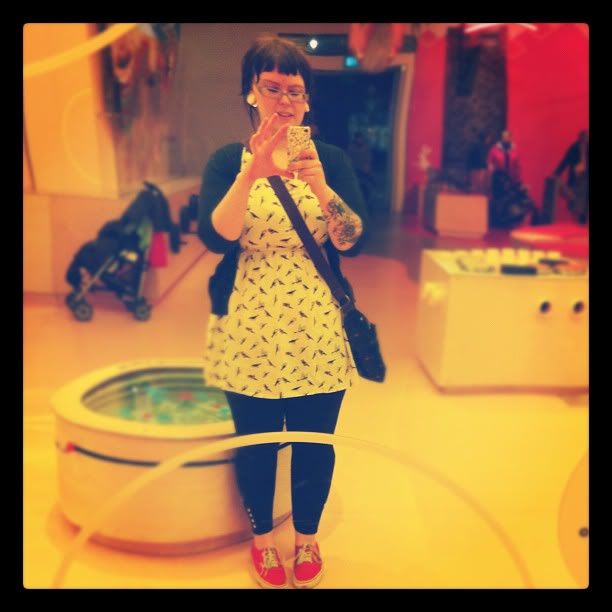 Clearly, never too ashamed to take a photo of myself in the giant mirrors.
There's just so much to see and do there, and so many great things for Lani to get into. Basically, she spends about 2 and a half hours running amuck. Though she did take a wee moment to sit and watch a movie about the big bang and how our universe was formed. :)
What are your suggestions for making the most of a rainy, windy afternoon?