Sunday, March 18, 2012
I've been taking photos of Lani eating her lunch lately, mostly because I'm worried she isn't getting the variety that she needs. As a vegan, raising a vegetarian who I hope will be a future vegan as well, this is something I worry about often. I know I am giving her a really healthy start to life, but I want to make sure she's getting all the nutrients she needs. Here's a few lunches from last week. Maybe I should call these lazy lunches, because they are pretty
lacklustre
at the moment!
veggie burger with ketchup, sliced red grapes and green beans.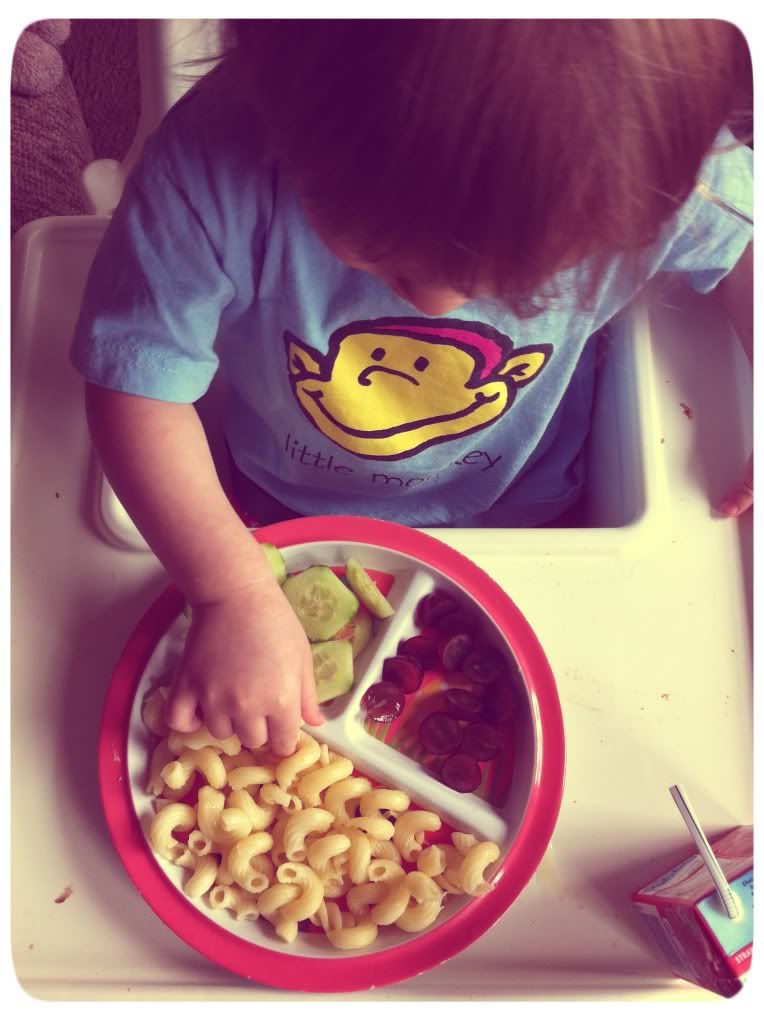 boiled pasta with vegan butter, sliced grapes, sliced cucumber and pink soya milk.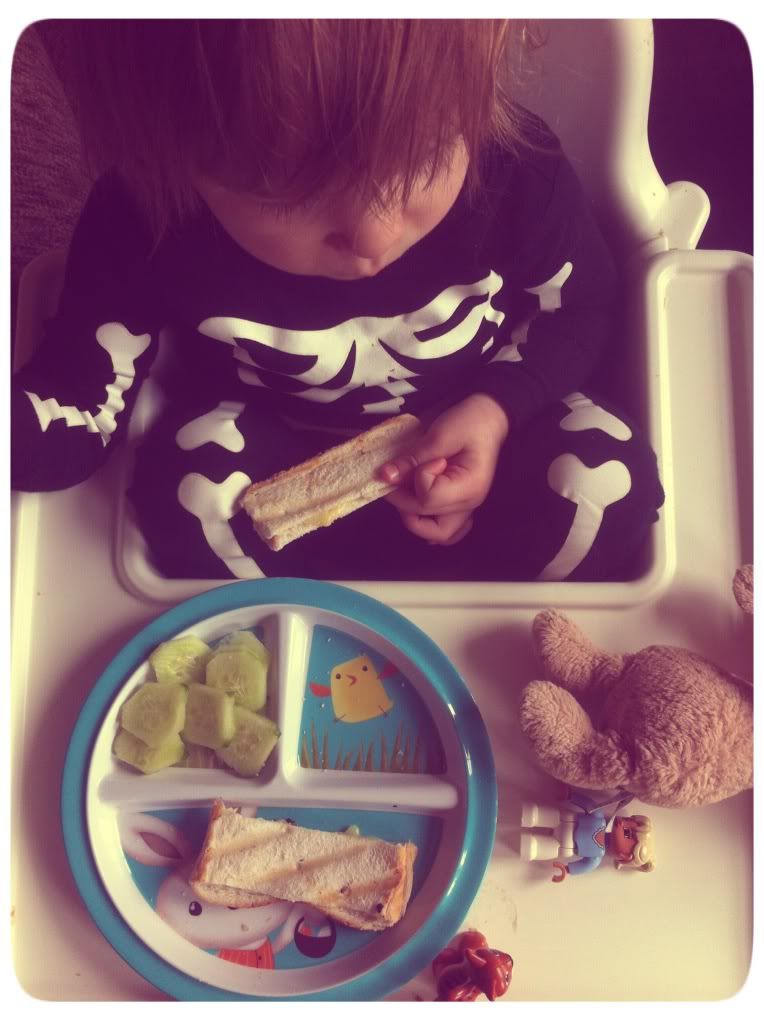 Grilled cheese sandwich with sliced cucumber. I ran out of veg that day, so she also had a wee snack after this.
I've decided it's my goal to spice up her lunches. I feel she eats a pretty rounded diet, but I am clearly the boring lunch lady!